---
Understanding the Total Cost of Ownership of Skylift Easement Equipment
With so many easement machines available, it can be tempting to go with the lowest-cost option. However, don't let the initial cost fool you.
Sometimes, a less expensive machine will end up costing you quite a bit more, especially if that machine is constantly out of commission or broken. When you're determining which easement machine is right for your business, it's important to consider more than just the price. A total cost of ownership (TCO) comparison enables you to make a more accurate purchasing decision and, in the long run, saves you money.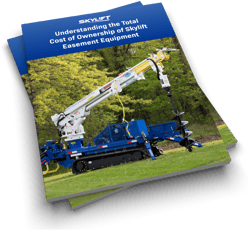 In this whitepaper, you'll learn:
The factors impacting the TCO of easement machines
How to calculate TCO
How to calculate TCO
Fill out the form to download the whitepaper.