Skylift is your dedicated partner from start to finish. Our service center is on standby, ready to assist with your needs. Our service department capabilities include:
Skilled experienced technicians
OEM parts repair
Stocked inventory parts for all models
Annual inspections
Dielectric recertifications
Phone support for technical issues
Welding
Fabrication
CNC machining
Expedited repairs
Use the form to reach out to a Skylift service technician today, or call us at: (440) 960-2100, ext. 11.
Request Service Assistance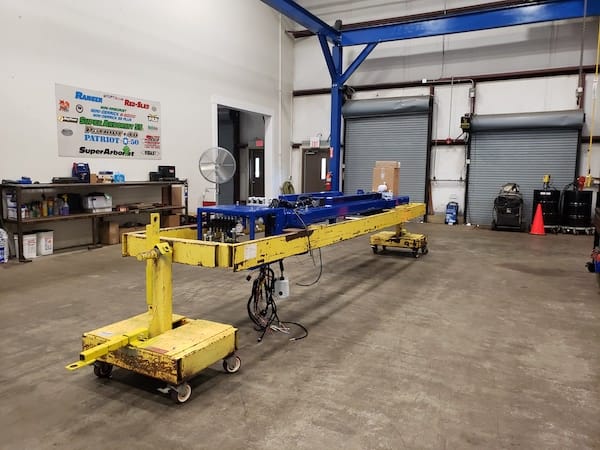 Diagnostic service assistance includes:
Electrical
Hydraulic
Mechanical
Structural
Radio remote
"Same day evaluations. We know time is money." - Doug Clark, Service Manager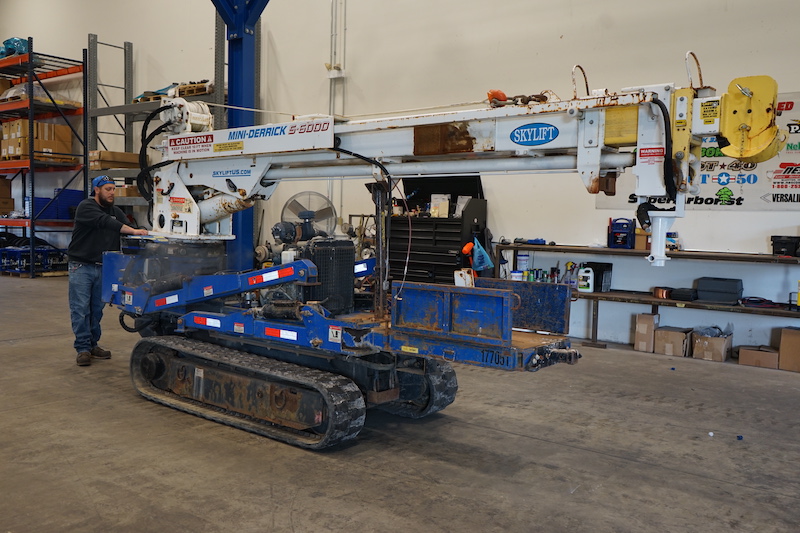 Repair service assistance includes:
Major damage rebuilds
OEM Parts
Routine repairs & maintenance
Wearable parts replacement
Hose replacements
Winch line
Cylinder replacement
Under carriage repairs
Fiberglass boom replacements
Accessory repairs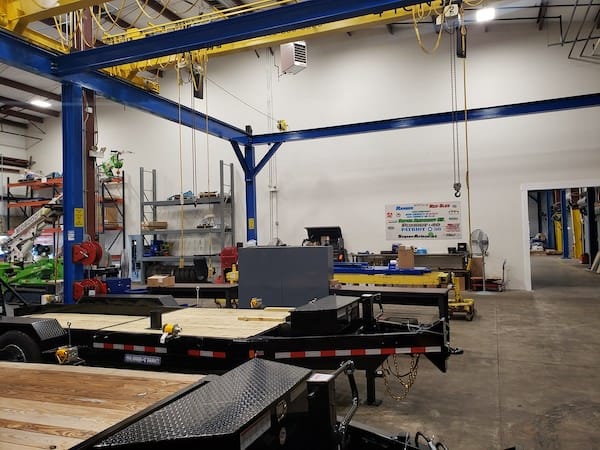 Skylift's annual inspection includes:
35 point inspection
Hose inspection
Pin inspections
Winch line inspections
Trailer inspection
Hydraulic system & controls inspection
Electrical system inspection
Rotation gear deflection inspection
Safety component inspection
DIELECTRIC RECERTIFICATIONS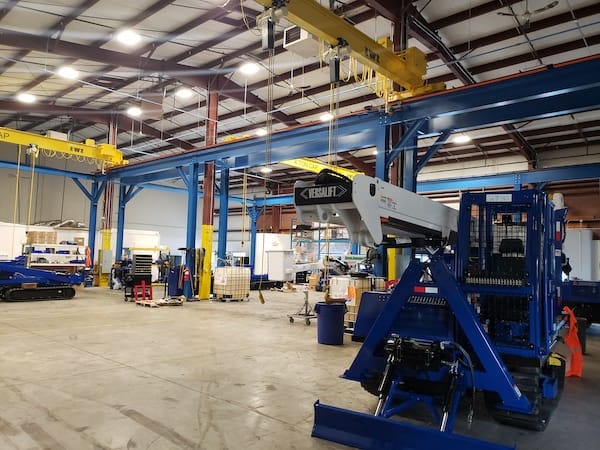 Recertifications includes:
Scheduled same day completions
Controlled shop environment testing