Skylift's MD6000 E-Series won the "Electric or Hybrid Application of the Year" category at the 2021 Diesel Progress Summit Awards. This is the first take on a hybrid version of our equipment.

This is the third year the Diesel Progress Summit and awards have been held, covering engines and powertrain technologies used in construction, agriculture, mining, as well as on-highway commercial vehicles and other types of powered equipment.

The nominations for the awards were received from literally all over the world during the summer and were submitted by the companies themselves or from other manufacturers. The eighth award, The Diesel Progress Achievement of the Year, is a "best of the best" award, selected by the judges from the other award recipients.

The nominations were evaluated by a panel of judges that included: Dave Hoffman, former director, Global Sales, Marketing and Customer Support at John Deere Power Systems; Steve Neva, International Standards and Regulations manager at Doosan Bobcat North America; and Jim Saunders, business Development at MurCal. The panel was chaired by Mike Brezonick, vice president of Editorial for the KHL Power Division.

Judging was based primarily on the quality of the nomination information provided, as well as the industry knowledge and experiences of the judges.
For more information, read this article in Diesel Progress International!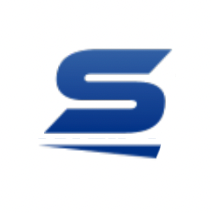 Skylift
Skylift is an award-winning company with a national brand known for manufacturing best-in-class backyard easement machines. Our equipment is a top choice among crews in the field and is built to last in rugged environments.