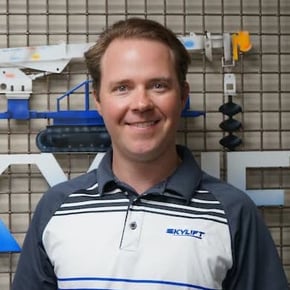 Andrew Jarmoszuk joined Skylift in 2010 with 16 years of experience in heavy machinery manufacturing. In his current role, which he has held since 2013, he coordinates with distributors, salesmen and end users in all stages of the sales process and thereafter, in addition to overseeing all marketing projects.
Subcribe to Our Blog
Recent Posts
When it came time to purchase a new easement machine, the City of Oberlin, Ohio, ...
May 2, 2023 12:00:37 PM
When it comes to small municipalities, high-quality ...
Oct 14, 2022 1:17:54 PM
When it comes to service and maintenance,