At some point in time, companies and crew members have experienced the dreadful feeling of not having up-to-date equipment that fulfills the constantly changing needs and standards of their industry.
Skylift eliminates the anxiety around changing demands by creating a diverse range of easement machines that are specifically made in response to gaps in the market. Buyers can rely on Skylift to fulfill specific market needs with their fairly priced, state-of-the-art equipment. This blog will provide you with a high-level overview of each of our machines, the market gaps they fill and more.
Skylift Digger Derricks
The MD 6000
Introduced in 2008, the MD 6000 rear easement machine was manufactured as a response to a new market need for larger wind loading poles in California. New regulations stated that utility, telecom and internet lines must be separate and out of reach of the public, requiring taller and heavier wind loading poles. The creation of the MD 6000 allowed teams to work at greater capacities and heights, helping them safely and easily meet new regulations.
This now-standard and best-selling Skylift easement machine is the only proportional hydraulic-controlled machine with no electric hydraulics present in the main controls, which ensures stress-free maintenance.
Notable characteristics:
6,000 lb. lift capacity
7' height
Perfect for navigating and moving through tight spaces and gates
Has one of the lowest stow heights of a Skylift machine
The MD 4000 Wheel Driven
The MD 4000 Wheel Driven machine was the original Skylift mini derrick machine. Because the unit is supported by wheels and axles, it's lighter and much smaller in size than both the MD 4000 Track Driven and the MD 6000. This digger derrick can also travel through standard 36" gates to reach backyards and has a superior turning radius, which makes for easy maneuvering. Wheeled units are also perceived to do less damage to turf.
Notable characteristics:
4,000 lb. lift capacity
Features a pad mount transformer carrier
Has a working height that reaches 39' to 42'
The MD 4000 Track Driven
The MD 4000 Track Driven machine was released in 2005 and has a much smaller frame than the MD 6000. This machine was created to improve upon the MD 4000 Wheel Driven machine's ability to easily access backyards. Its tracks are designed to retract and expand hydraulically, allowing it to easily fit through 36" gates (in contrast, the wheels on the Wheel Driven unit need to be removed in order for the machine to fit through a 36" gate). Additionally, because it's track driven, the weight of this machine is spread out, resulting in smaller footprints left behind at jobsites. This machine also boasts an additional two-foot insulation gap.
Notable characteristics:
4,000 lb. lift capacity
Features a pad mount transformer carrier
Has a working height that reaches 39' to 42'
The Patriot 40/50
Released in 2011, the Patriot 40/50 was developed as an off-road digger derrick machine to get workers to job sites typical utility trucks are unable to reach. This cutting-edge machine fulfills a niche in the market because it features a boom that users would otherwise need to transport separately from jobsite to jobsite – which results in overall enhanced convenience and cost savings.
As the largest track vehicle Skylift offers, the Patriot 40/50 can easily be loaded onto a small flatbed trailer or the back of a truck for shipment, saving you up to $1,000 a day from your total project cost by eliminating the need for a larger flatbed and additional driver. Whatever the conditions of the jobsite may be, this unit can take you where you need to go.
Notable characteristics:
6,000 lb. lift capacity
76 horsepower
Two boom options (40' and 50')
Ride-on digger
Battery-Powered Easement Equipment
The MD 6000 E-Series
Released in 2020, the MD 6000 E-Series was created to revolutionize easement machine safety and promote environmentally friendly initiatives. This machine delivers the same power and performance as the MD 6000 but is the first battery-powered backyard machine to enter the market.
As a battery-powered machine, it significantly reduces noise pollution, which promotes safer and effective communication between crew members. Because it releases zero carbon emissions, green initiatives can easily be achieved during use. You should expect the MD 6000 E-Series to have the same quality and durability as any Skylift easement machine that's currently on the market.
Notable characteristics:
Options to operate or charge in either electric or diesel modes for continuous operation
Digging torque is unaffected by machine mode
Emits little to no noise, making it safer for crews and able to operate for longer in residential areas
Releases zero carbon emissions
Mini Arborists
The MA 61/64
The MA 61/64 machines hit the market in 2017 and were created to meet the consumer demand for much larger and powerful arborist machines with significantly longer boom reaches (61' and 64' respectively). The longer the vertical and horizontal sections of the booms are, the more total reach the machine has, resulting in less time setting up and resetting the machines. The larger reach of these units can reduce setup time by 15–20% compared to machines with less reach, which reduces downtime. Their larger reach also allows for seamless movement at greater heights.
Notable characteristics:
Double insulated booms for enhanced safety
Easy navigation through tight spaces
Self-propelled
Equipped with articulating telescopic insulated lift
Working heights ranging from 53' to 64'
The MA 53
Introduced in 2008, the MA 53 was created to fulfill the previous needs that the smaller MA 39 model did not meet. While this unit still serves the same functionality of line clearing and preventative maintenance, the design is more efficient and refined. With a taller frame and more reach, this machine moves more smoothly and has greater reach capacity. Its track driven qualities allow the MA 53 to move in and out of tight spaces with ease.
Notable characteristics:
Double insulated booms for enhanced safety
Easy navigation through tight spaces less than 36" wide
Working heights ranging from 53' to 64'
The MA 39
With the same functionality as the MA 53, the MA 39 was Skylift's original arborist model, introduced to the market in 2003. Created to serve as the lightest and smallest arborist machine option on the market, the MA 39 is used for preventative maintenance and is perfect for companies that want to leave a small footprint in backyard spaces. The ability to have this machine either be track driven or wheel driven makes it the most versatile backyard lift offered by Skylift.
Notable characteristics:
Double insulated booms for enhanced safety
Different booms can be adapted so you can choose the lift you want
Small footprint
Track driven or wheel driven
Material Handlers
The ML 53
In 2016, the ML 53 was introduced to fulfill industry needs and help meet new regulations. These new regulations required any digger derrick machine being used to set a utility pole must be accompanied by another piece of equipment with an elevated bucket. The creation of the ML 53 easily met this regulation with its articulated telescopic boom and bucket. Preventative maintenance and transformer replacement are also easily achieved with this machine.
Notable characteristics:
Removable transformer carrier
Self-contained winch system
53' of working height
Easily fits in tight backyard spaces less than 36" wide
The Pioneer
The Pioneer model hit the market in 2018 and is a variation of the ML 53. This track driven easement machine was created to solve the issue of typical bucket trucks being unable to reach jobsites with difficult terrains. Replacing transformers on any jobsite is easy and possible with the Pioneer, and its 1,000 lb. material handling jib does all of the heavy lifting and reaching for you and your team.
Notable characteristics:
Bucket carrier
1,000 lb. material handling jib
All-terrain
53' of working height
Specialty Easement Machines
The CHAMP (Compact Hydraulic and Mobile Power) Power Supply Unit
Introduced to the market in 2016, the CHAMP was created to serve as a mobile power supply unit meant to assist other Skylift easement machines in areas where you may not be able to fit or drive a typical power supply unit to. If a machine breaks down on top of a muddy hill, the CHAMP can be used to go offroad and reach the machine and provide assistance.
Notable characteristics:
Hydraulic flow rates up to 8 GPM
Rotary-screw air compressor
Built-in generator and Enverter ™ with 6,000 watts of power
Hydraulic, pneumatic and electrical power sources
Take the Next Step to Learn More
At Skylift, we offer industry-leading equipment that fulfills a greater market purpose so you and your team have the freedom to choose when working on a backyard utility project.
Our easement machines are the preferred choice among crews because of their high range of diversity and fair price. If you're interested in learning more about any of these units, or you would like consultative support, visit our Request a Quote page and fill out the online form.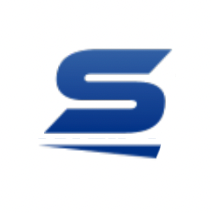 Skylift
Skylift is an award-winning company with a national brand known for manufacturing best-in-class backyard easement machines. Our equipment is a top choice among crews in the field and is built to last in rugged environments.