An easement machine is a significant investment that can have a major impact on your business today and in the future. It's important to evaluate the various costs that have a major impact on what the true cost of ownership would be.
With so many easement machines available, it can be tempting to go with the lowest-cost option. However, don't let the initial cost fool you.
Sometimes, a less expensive machine will end up costing you quite a bit more, especially if that machine is constantly out of commission. Production interruptions lead to lost revenue and should be avoided whenever possible.
When you're determining which easement machine is right for your business, it's important to consider more than just the price.
Understanding Initial Costs
The upfront acquisition cost is important, but the initial price tag only tells part of the story. Several factors significantly impact this cost, including:
The height of the machine
Its lifting capacities
Optional accessories that are available
Quality of craftsmanship
Parts availability
Each application calls for different requirements. Understanding both current and future application needs is the key to optimizing the price of the initial investment. That's why it pays to invest in current and future needs. The last thing you want is to buy an easement machine with limited capabilities or one you will quickly outgrow. This will hinder your ability to address your customers' needs and may require you to purchase another machine sooner than intended.
You want a manufacturer that offers different models of backyard easement machines (e.g., digger derricks, arborist machines and material handlers) in numerous configurations and mounting locations tailored to meet your needs, whether that includes utility pole and Transformer maintenance, traffic signal maintenance, tree trimming or other application.
When inquiring about a machine, consider asking the following:
How deep can it dig?
What is the auger torque?
How heavy or large of a pole can it set?
An easement machine is a significant investment and will be in a fleet for many years. Why not purchase exactly what you need and want?
What Will an Easement Machine Do for Me?
An easement machine needs to enhance your business in some way, or else why make the investment in the first place? Ask yourself these questions:
Is the machine easy to learn and smooth to operate?
An operator-friendly easement machine inspires better confidence among operators and reduces time on jobs.
Can you set up and tear down the machine quickly?
Quick setup and teardown also reduce time-on-site and free operators and equipment to complete more jobs.
Is the machine solidly built?
Heavy-duty, well-constructed easement machines will withstand the rigors of the job better than a lightweight machine.
Can the machine do more than one job?
Easement machines capable of performing more than one function help to ensure higher utilization, which will lower the cost of each job by spreading the cost of the machine over more work.
What's It Going to Cost After Purchase?
The costs incurred after an easement machine is purchased are arguably what matters most to an owner. These include:
Operating costs: Costs required to use the asset, insurance costs and labor, etc.


Maintenance costs: Costs to ensure that the machine remains useful in the long term –, inspecting, servicing and daily maintenance to make sure it's in optimal condition.
To avoid downtime and ensure your crews are fully operational, you must outfit them with the right equipment at the right time for your backyard utility projects.
Here are a few things to consider:
Does the machine have a lot of proprietary parts? These can become costly if there are no alternative suppliers. Is it designed for easy serviceability

?



Are hydraulic and electric components accessible? How about the boom and boom components? If you need to tear a machine apart to fix it, it can become expensive


How long will the manufacturer support it? Can you still get parts for a 15 -plus-year-old easement machine? If so, that machine's retained value outweighs that of an older machine for which replacement parts aren't available.


What's the warranty and what does it cover?

Longer warranties and broader warranty coverage minimize your costs and indicate a manufacturer's confidence in the machine.
A Proven Track Record of Success
Because there's typically no backup for easement machines on-site, you need them to work properly. It's important to choose a machine that has a proven track record for reliability, durability and performance. Unexpected costs like unplanned downtime can creep up and turn what looked like a great buy into a costly bad decision.
Skylift backyard easement machines are built with quality welded components, with heavy use and ease of maintenance in mind. These machines are handcrafted in Skylift's facility and designed with versatility and industry-leading durability.
We also test our equipment to ensure quality, and every machine that comes off the line is tried, tested and assembled in the United States. What's more, these machines are designed to reduce downtime by ensuring continuous, reliable performance. In fact, a number of our machines have been in the field for over 20 years and are still working as good as new.
When comparing easement equipment, don't let the sticker price cloud your judgment – consider the costs, benefits and opportunities that come with each machine. If you're interested in learning more or have any questions about easement machines, contact us today.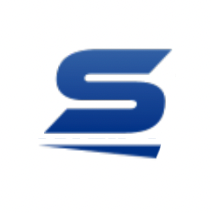 Skylift
Skylift is an award-winning company with a national brand known for manufacturing best-in-class backyard easement machines. Our equipment is a top choice among crews in the field and is built to last in rugged environments.